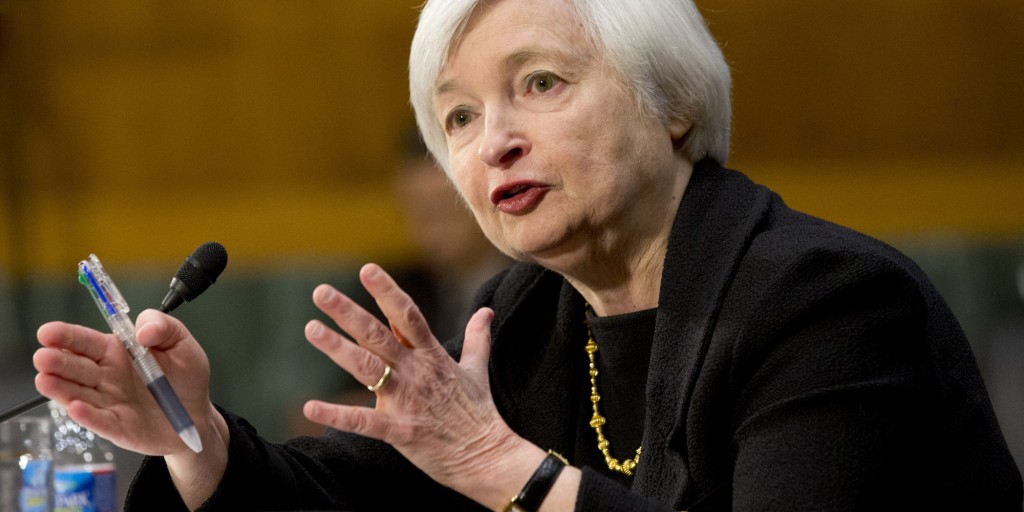 June FOMC Decision: Expect No Change in Rates – Increased Dovish Rhetoric
A packed week of inflation related data should provide more clarity on the future direction of interest rates for the rest of 2015, with the June FOMC rate decision, CPI, and guided commentary from Janet Yellen all scheduled for release. The market has already pushed out its expectations for a fed rate hike to September, so any surprise move by the Fed at the upcoming meeting, would lead to serious volatility in world markets. A survey from Bloomberg News shows only 1 economist from 74 polled believe the FOMC will move on rates at Wednesday's meeting. While holding rates steady may be a foregone conclusion, rhetoric from the Fed will be under close scrutiny, with particular focus on any adjustments to the "Dot" system of staff projections on the Fed Funds rate for signs that the September time frame remains intact.
As ever, the post meeting commentary from Fed chairman Janet Yellen will be a significant market moving event with some aspects in particular worth keeping an eye on. Yellen recently focused on the dollar's strength as providing significant headwinds to US exports and manufacturing, and any repeat could signal an increase focus on the currency as a policy tool going forward. Expect the Fed to also touch on the fallout from Greece and worsening economic conditions globally as potential ongoing threats going forward. The World Bank recently slashed its 2015 global economic growth forecast to 2.8%, highlighting particularly difficulties in emerging markets due to lower commodity prices and higher borrowing costs. As a block, emerging markets are now forecast to grow at 4.4% in 2015, down from an original forecast of 4.8%. Since 2008 emerging markets have been an important engine of global growth – the head of the IMF Christine Lagarde recently issued a plea to the Fed to delay any increase in rates until 2016 to avoid a potential meltdown in emerging markets. With the ongoing uncertainty globally, this looks increasingly possible.
May CPI Release
Hot on the heels of the FOMC decision, Thursday sees the release of May CPI inflation data, with consensus forecasting a 0.5% increase in month on month inflation in the headline number, and an increase of 0.2% from last month in the core number excluding food and energy. Recent PPI data saw large gains in energy related inflation, and hotter than expected CPI numbers as a consequence would not come as too much of shock. While the CPI tends to lag the PPI, there is a chance of fuel related costs to start appearing in this month's data.
Medical related costs and inflation, components of the broader index which have been surging in recent months, will be monitored closely to see if the recent trend of rising prices continues. Expect some serious attention to shift towards this sector should the trend remain intact. Increasingly medical costs will act as a de-facto tax on American consumers going forward.
Greece casting a long shadow
While inflation data and expectations have been THE driving force behind markets over the past six to nine months, this month could ironically see the release take a back seat, overshadowed by the ongoing turmoil in Greece. Negotiations between Greece, the EU, and its creditors appear to be in deadlock, with the EU already preparing emergency measures and capital controls in anticipation of an imminent default. The contagion affect from Greece unknown, despite the market's best efforts to reassure itself otherwise. An official Greek default would likely send a shock wave throughout the financial system.
In short, expect the upcoming meeting to reveal a more dovish tone from the Fed – market's already have enough to contend with at the moment trying to contain the volatility from a potential Greek default without the Fed throwing fuel on the fire. On the inflation front, energy related costs are likely to see border inflation moving higher but there would need to be some drastic moves before the market could begin pricing in a September rate hike with any great conviction.

Andrew McCarthy is an expert in all things inflation. He has a Bachelors in Economics and has been working in the finance industry for over two decades.